21/August/2020 Politics
Shavkat Mirziyoyev: Engineers, designers are the heart of enterprises
TASHKENT, August 21. /"Dunyo" IA/. The President of Uzbekistan has taken a look at the goods produced by the Metal Processing limited liability company in the Bektemir district, informs the correspondent of "Dunyo" IA, with the reference to the Press-service of the President.
The 34-billion-soum project is significant in the localization and import substitution of metal products.
Textile manufacturing technologies tend to change every five years. In addition, equipment wears out or becomes obsolete. In the old days, even simple parts used to be imported from abroad.
LLC Metal Processing produces casings and spare parts for machine tools for textile companies. To date, cooperation has been established with 12 major textile complexes in Uzbekistan.
"For many years in the past, others used to benefit from our hard-earned cotton. Recently, the level of its processing in our country has increased significantly. Textile clusters have emerged. They specialize in cotton processing. And for this we need modern equipment and service base," Shavkat Mirziyoyev said while attending the technological process at the enterprise.
The company employs 85 specialists. International metalworking standards have been introduced here in cooperation with the Swiss SkillSonics International AG.
"The heart of such enterprises are engineers and designers. Unfortunately, few of our factories can boast with such a robust heart. We should seek and support smart specialists who would make a great contribution to production localization," the President noted.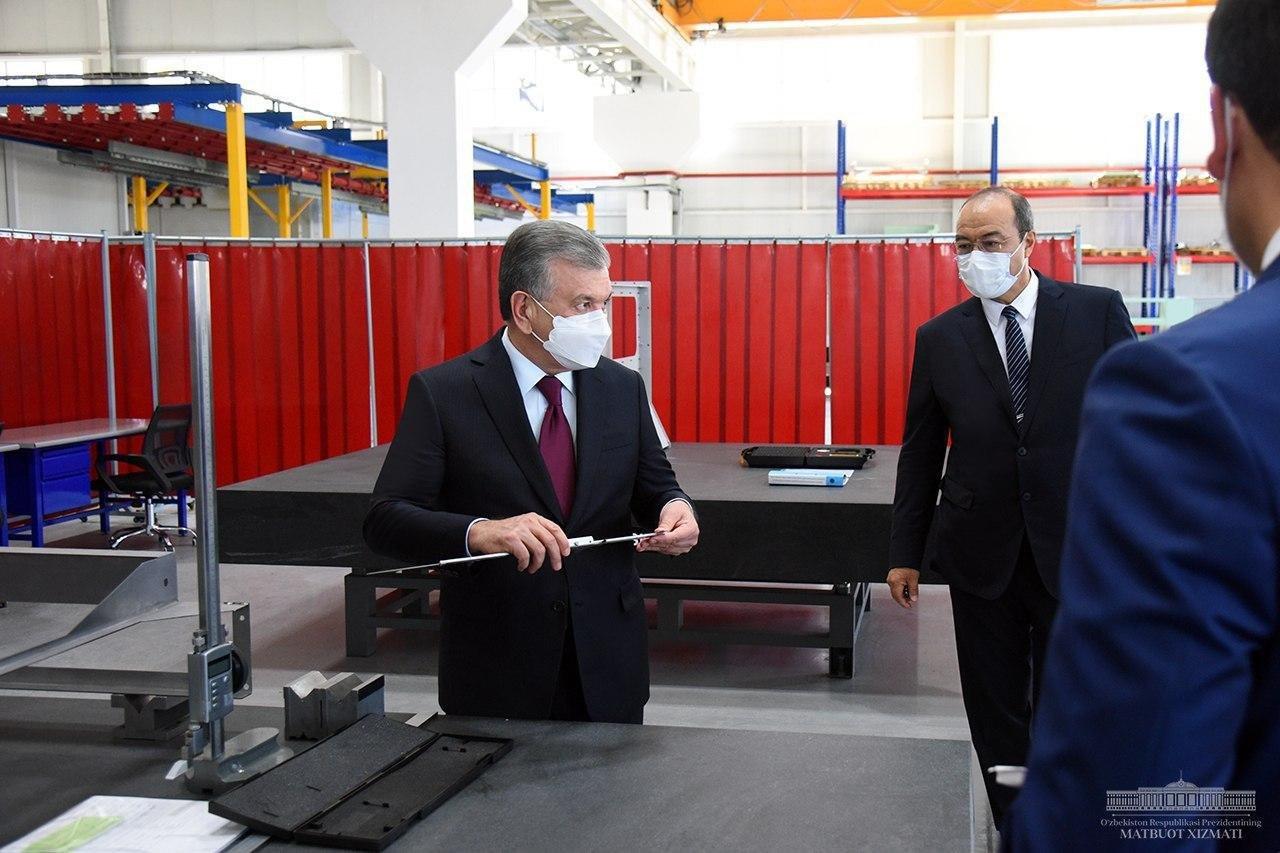 Shavkat Mirziyoyev stressed the need for opening branches of academic departments of the Tashkent Institute of Textile and Light Industry at the enterprise, and increasing the internship component in personnel training. The head of our state voiced instructions for expanding the portfolio of orders based on cooperation, for boosting the profitability of the enterprise.