28/December/2019 Politics
Shavkat Mirziyoyev: The most critical task is to create added value and jobs
On December 28, President of the Republic of Uzbekistan Shavkat Mirziyoyev arrived in the Navoi region and got acquainted with projects in the Navoi Free Economic Zone.
The activities of the FEZ organized in 2009 and opportunities it offers were expanded in accordance with a presidential resolution on 5 June 2018.
During a trip to the region on March 13 this year, Shavkat Mirziyoyev put forward an initiative to turn the entire Navoi region into a free economic zone. Therefore, under his decree dated 15 May 2019, the province was designated as a free economic zone for innovative, high-tech, export-oriented and import-substituting industries for a period up to January 1, 2030, and the enterprises engaged in such production in the region were granted the status of a resident of the Navoi FEZ.
In the current year alone, the number of this zone's participants has grown by 27 and reached 66. The total cost of the projects has exceeded $ 437 million.
Among the residents of the economic zone is National Plast Limited Liability Company. The enterprise, with a total value of almost $ 16 million, manufactures polyvinyl chloride profiles. This year, more than 10 thousand tons of goods have been produced here.
The head of state observed the working process in the enterprise, enquired into the quality of products. The President instructed to enhance the production of import-substituting goods, supply the market with affordable and high-quality construction materials.
Shavkat Mirziyoyev was briefed about the second phase of the enterprise projected to put into operation in the third quarter of 2020. As a result, production capacity will increase by 40 thousand tons, while export volumes are to jump up to 10 million dollars.
During his travel to the FEZ, Shavkat Mirziyoyev also visited the sites of the Green Line Profile LLC.
The company, with a total value of almost 40 million US dollars, began operating in 2018. 650 jobs were created. This year, 18.6 thousand tons of goods were produced and $ 10 million exported. Next year, production is projected to grow to more than 22 thousand tons and exports reach $ 14 million.
The head of state got acquainted with product samples manufactured here, enquired into its quality and export geography.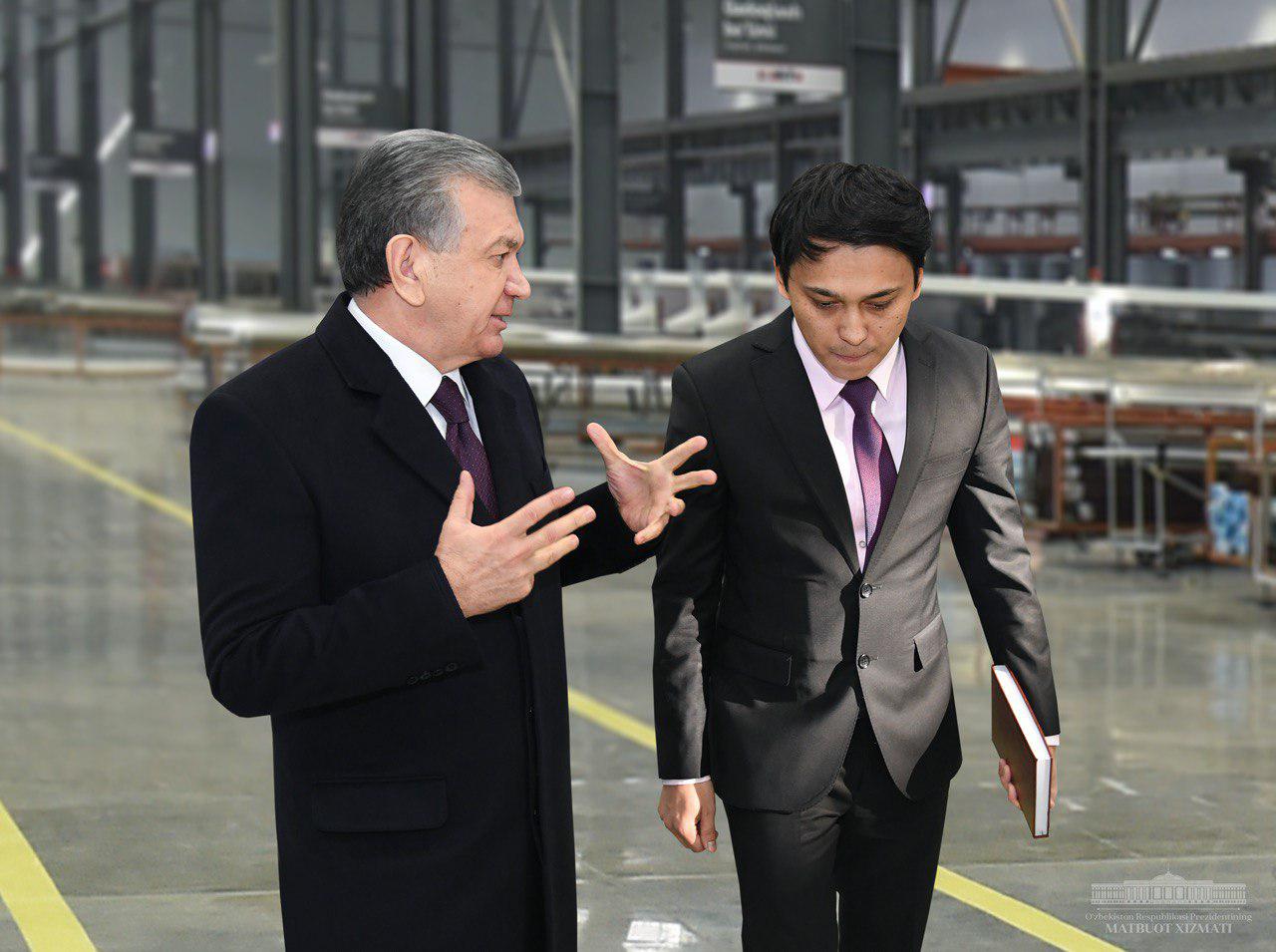 "Today, the most critical task is the creation of added value and jobs," Shavkat Mirziyoyev said. "Every industrial enterprise must form a value chain using modern technologies and a rational approach. It is necessary to study foreign markets and expand exports by reducing costs."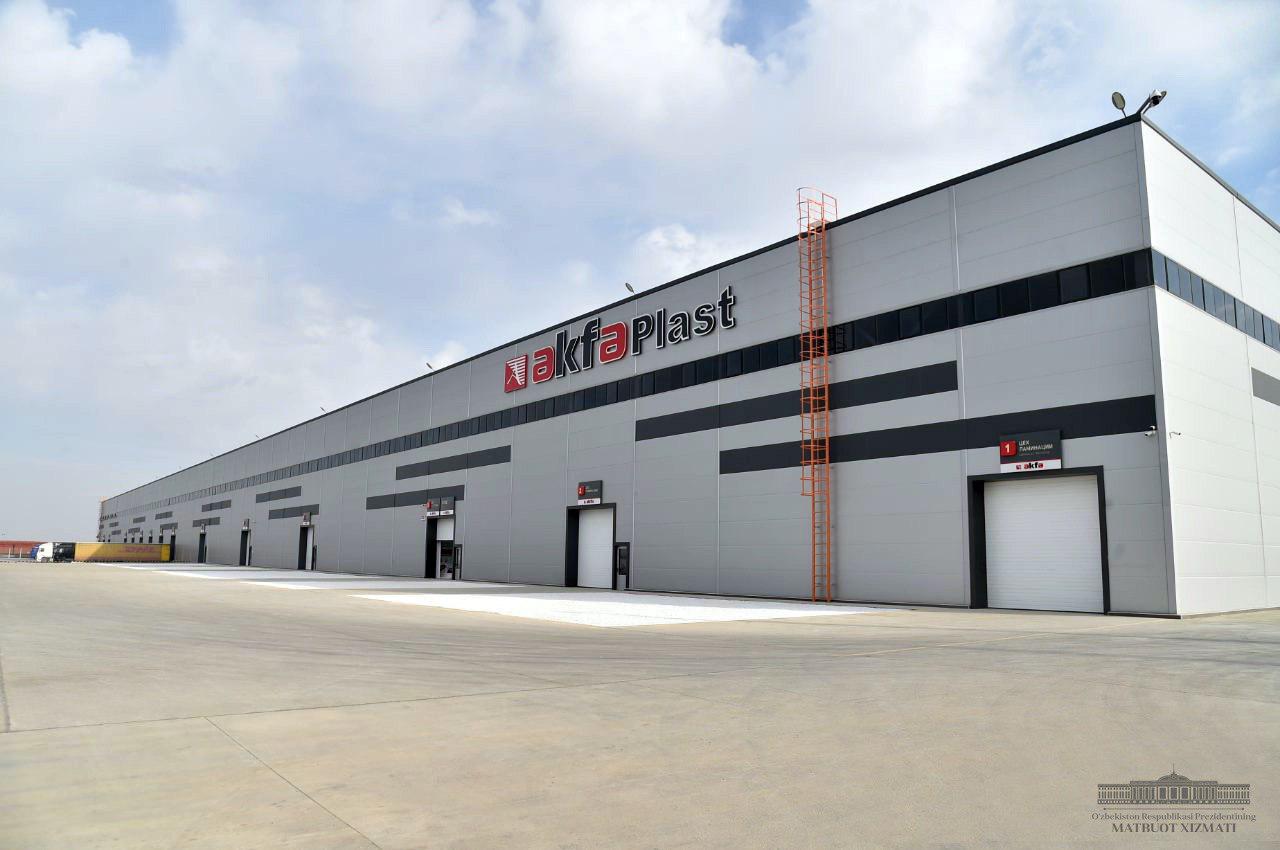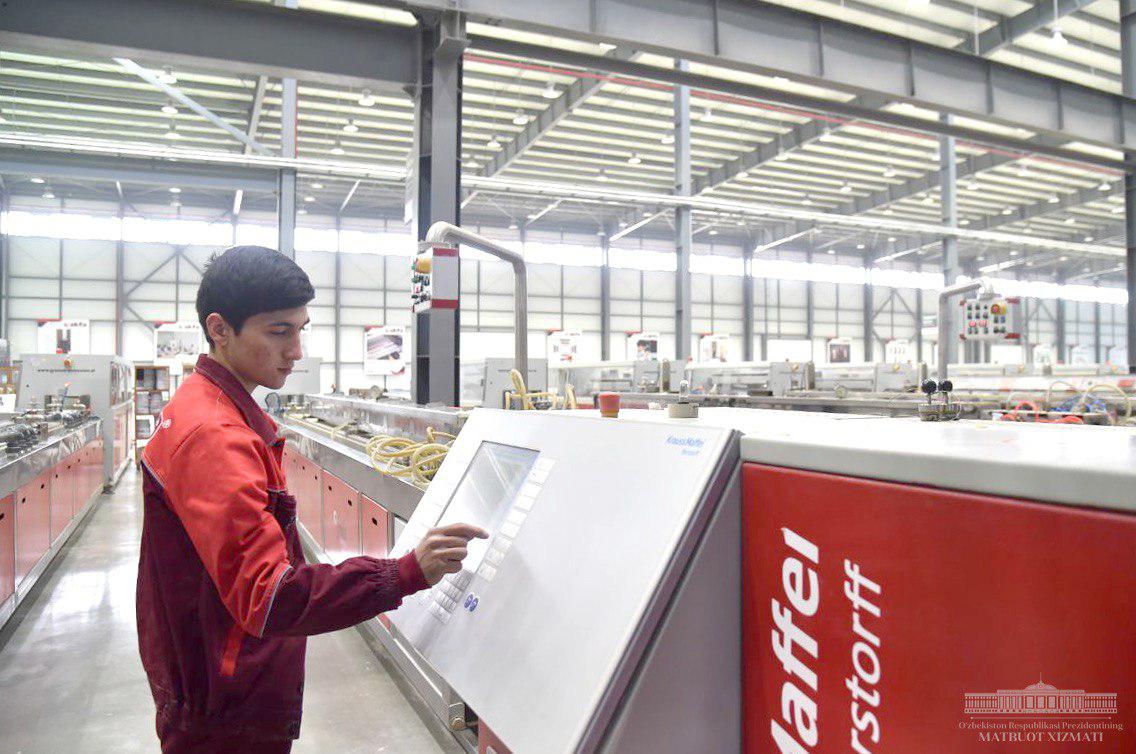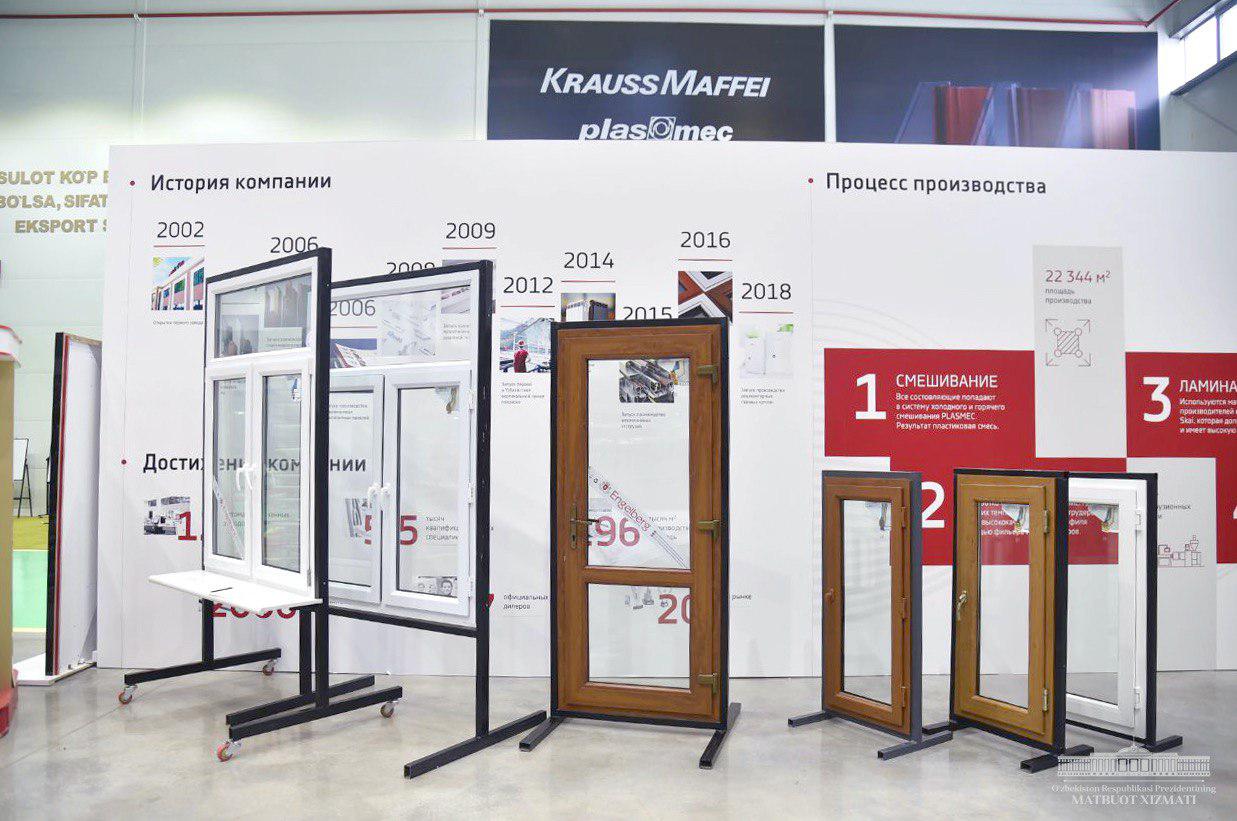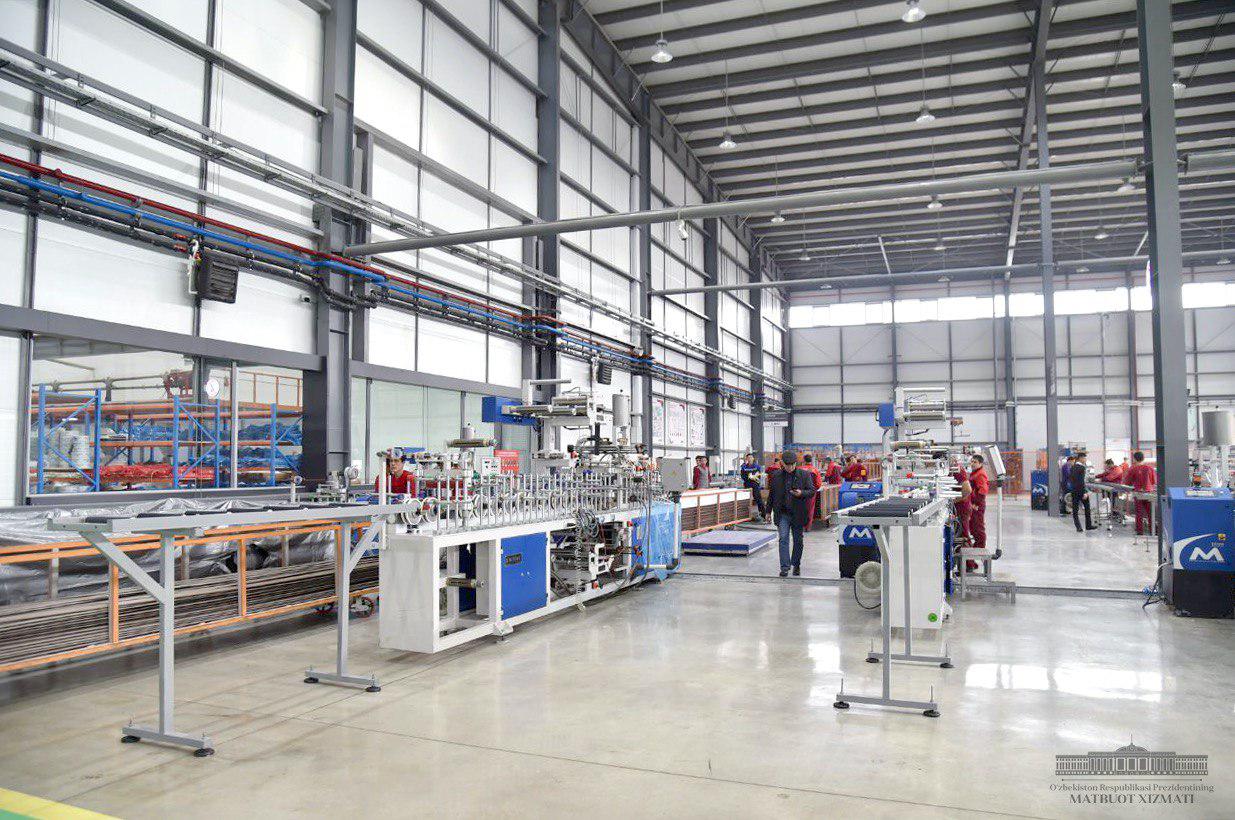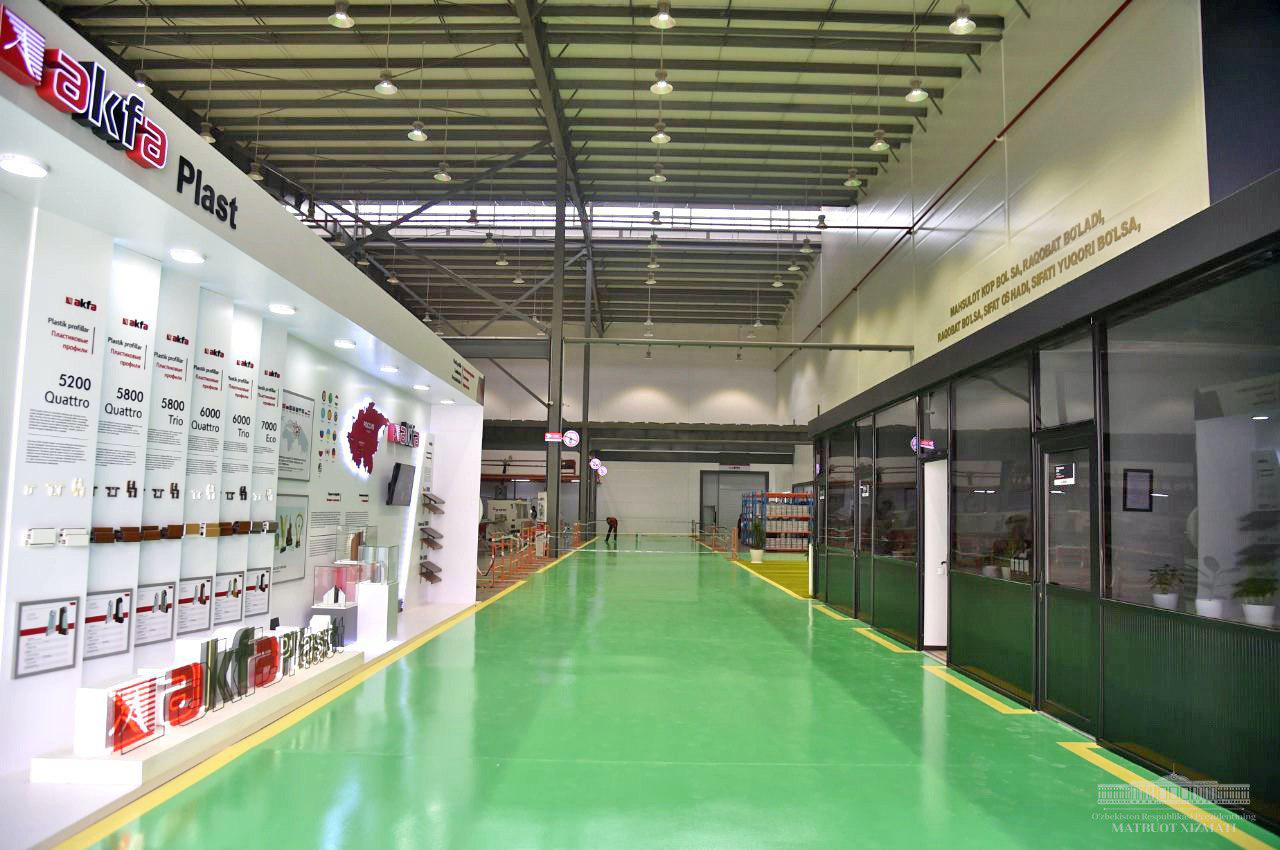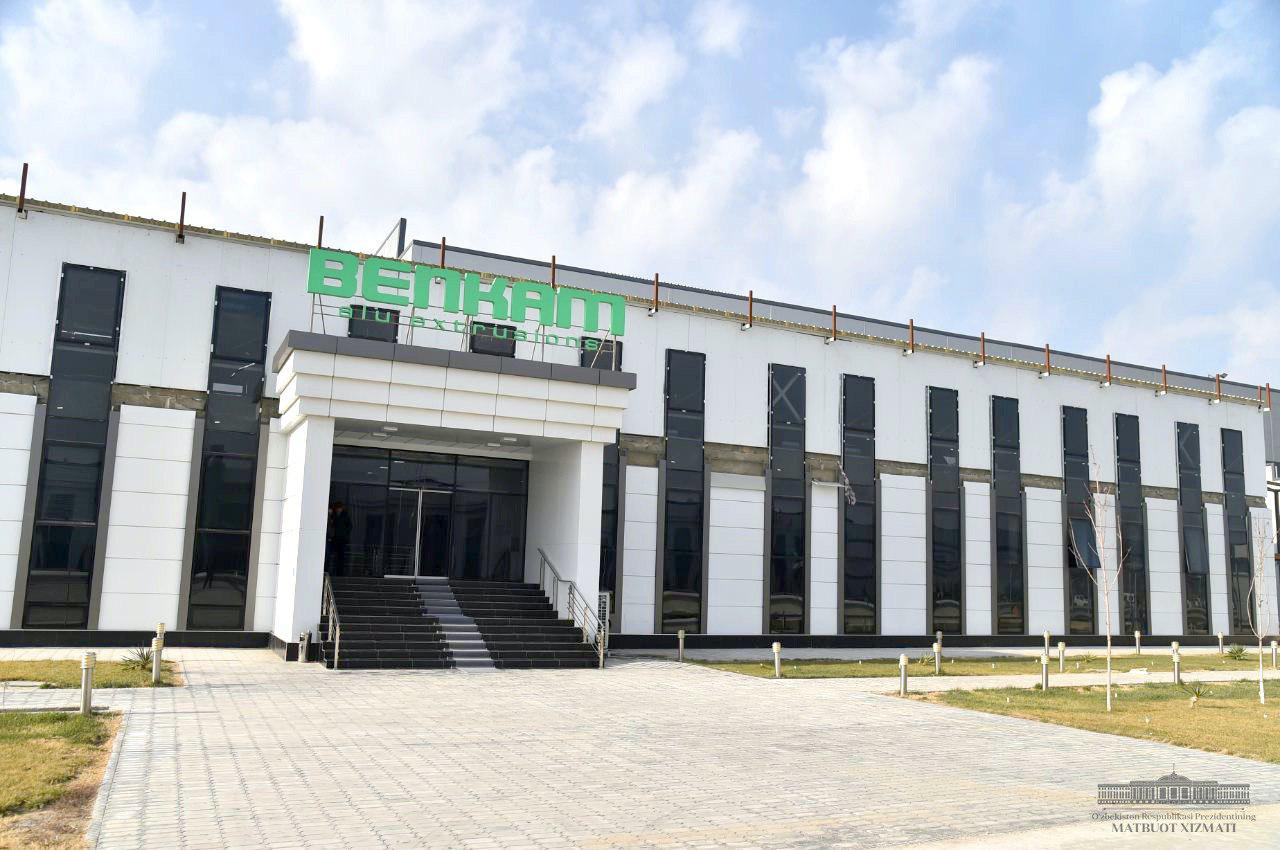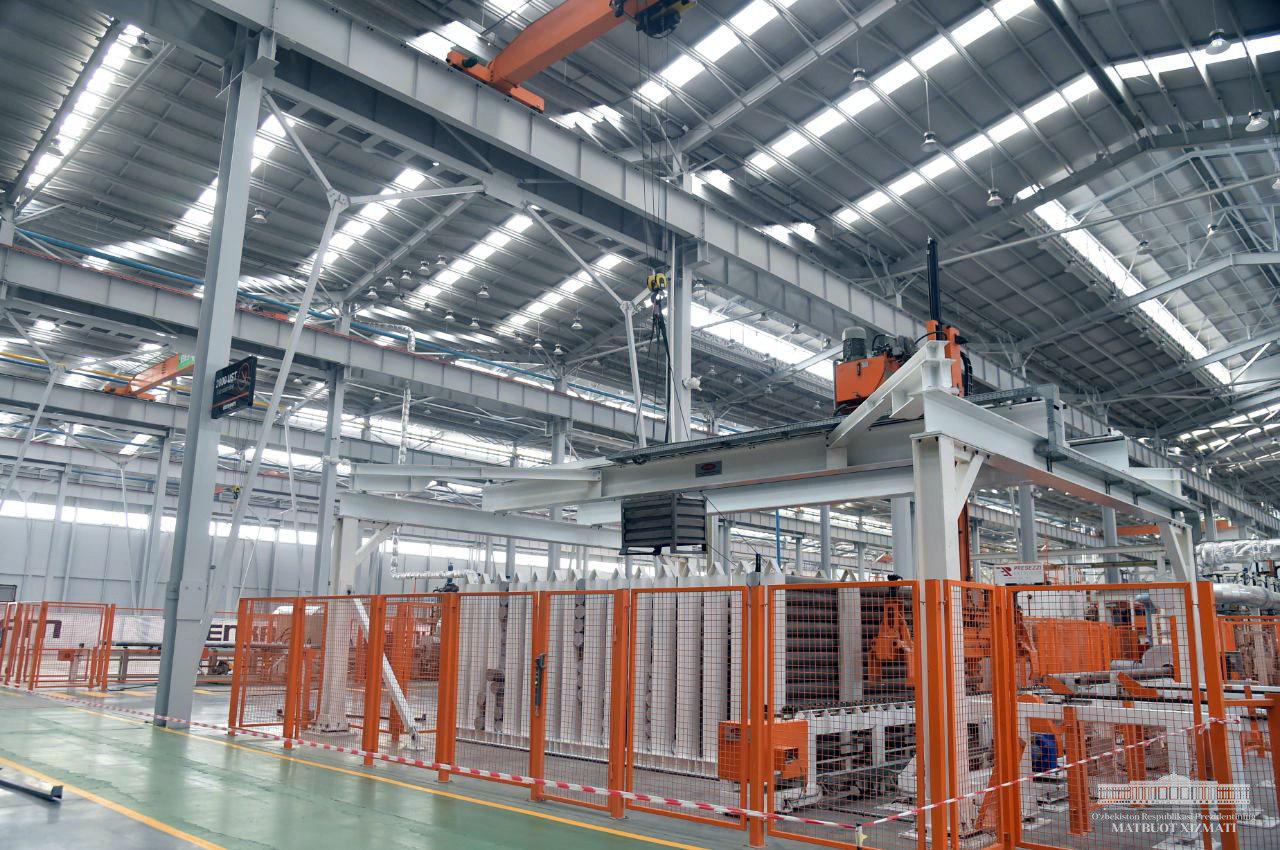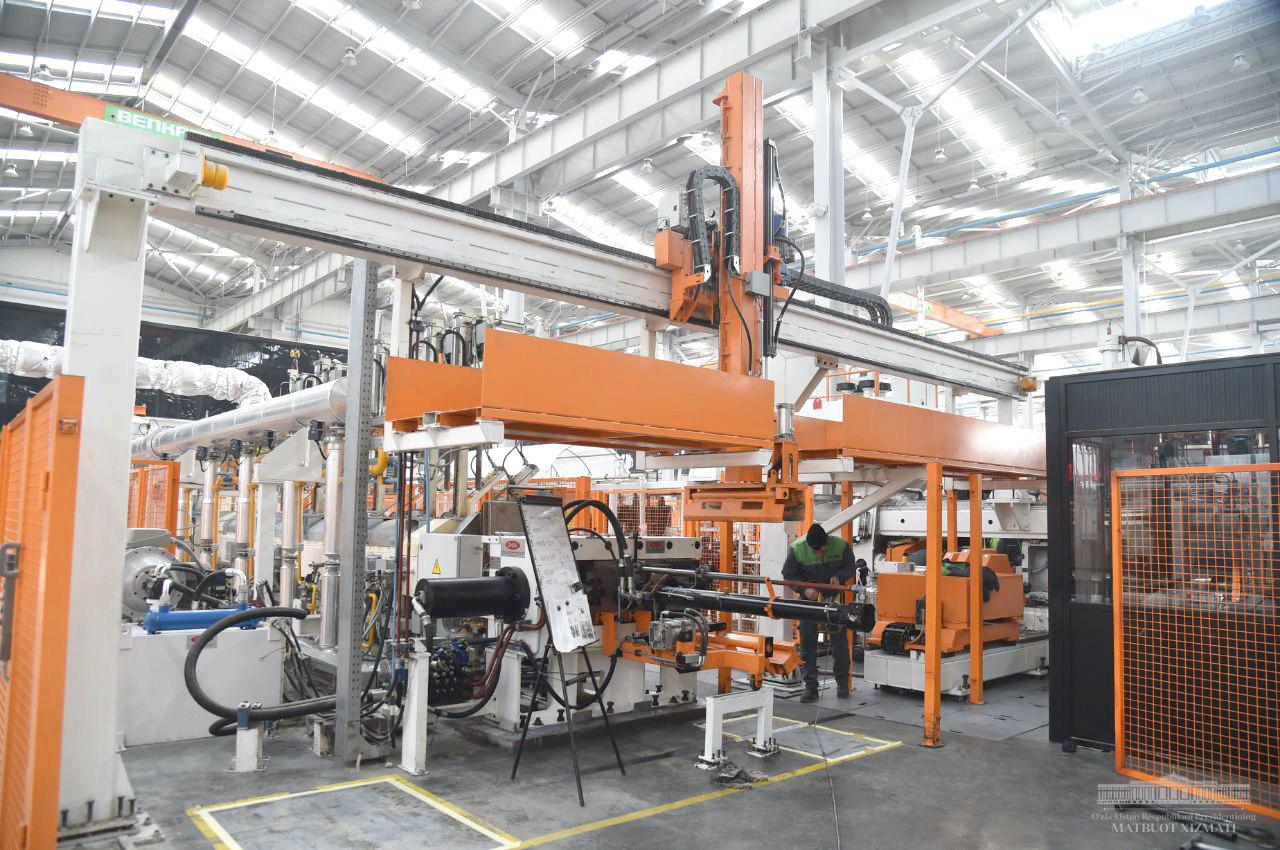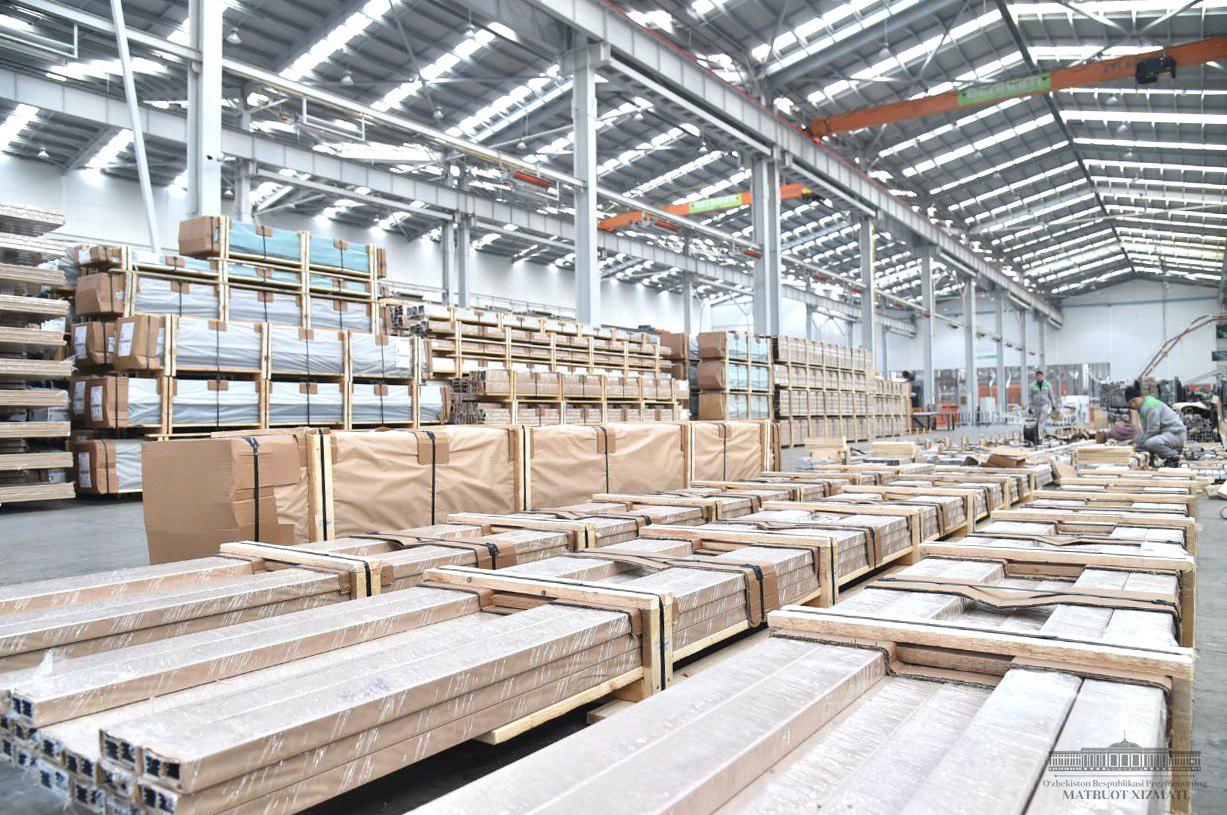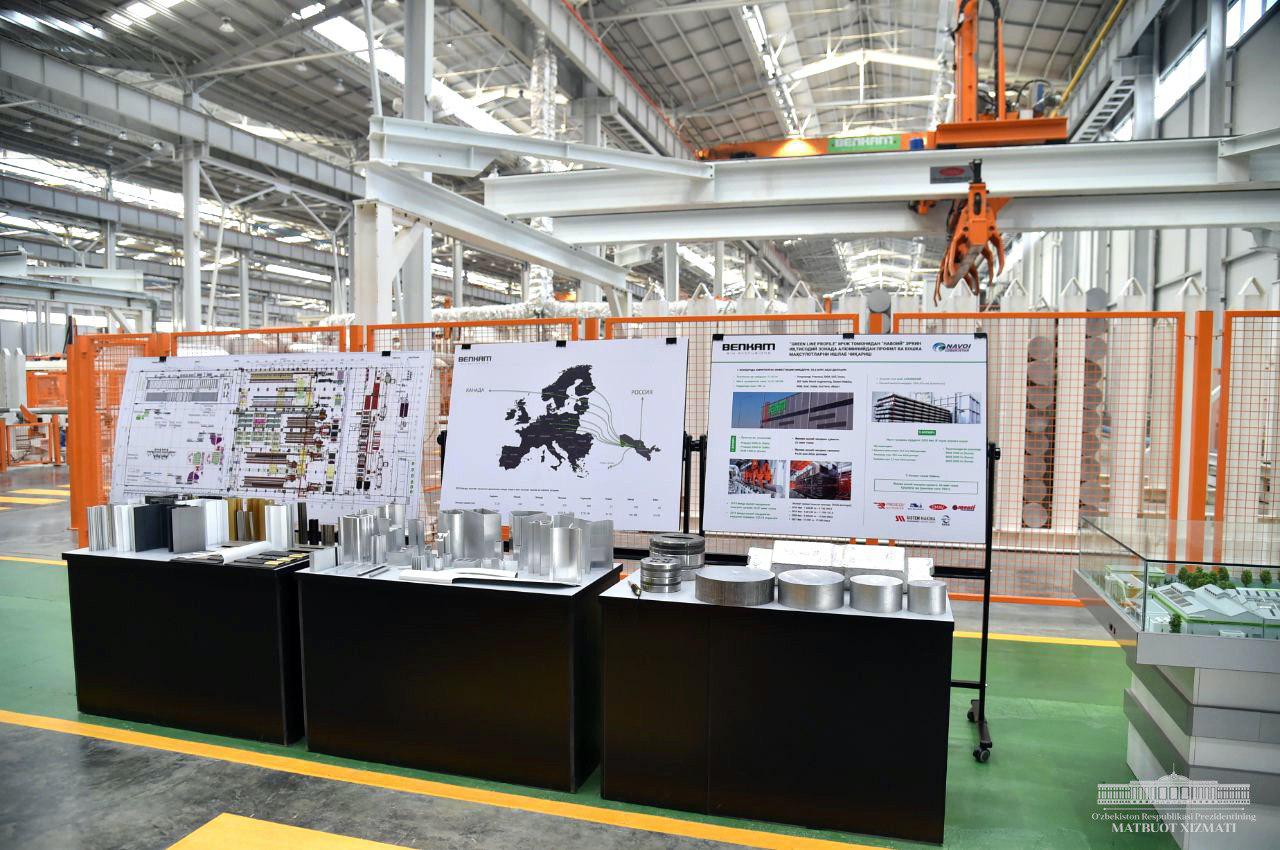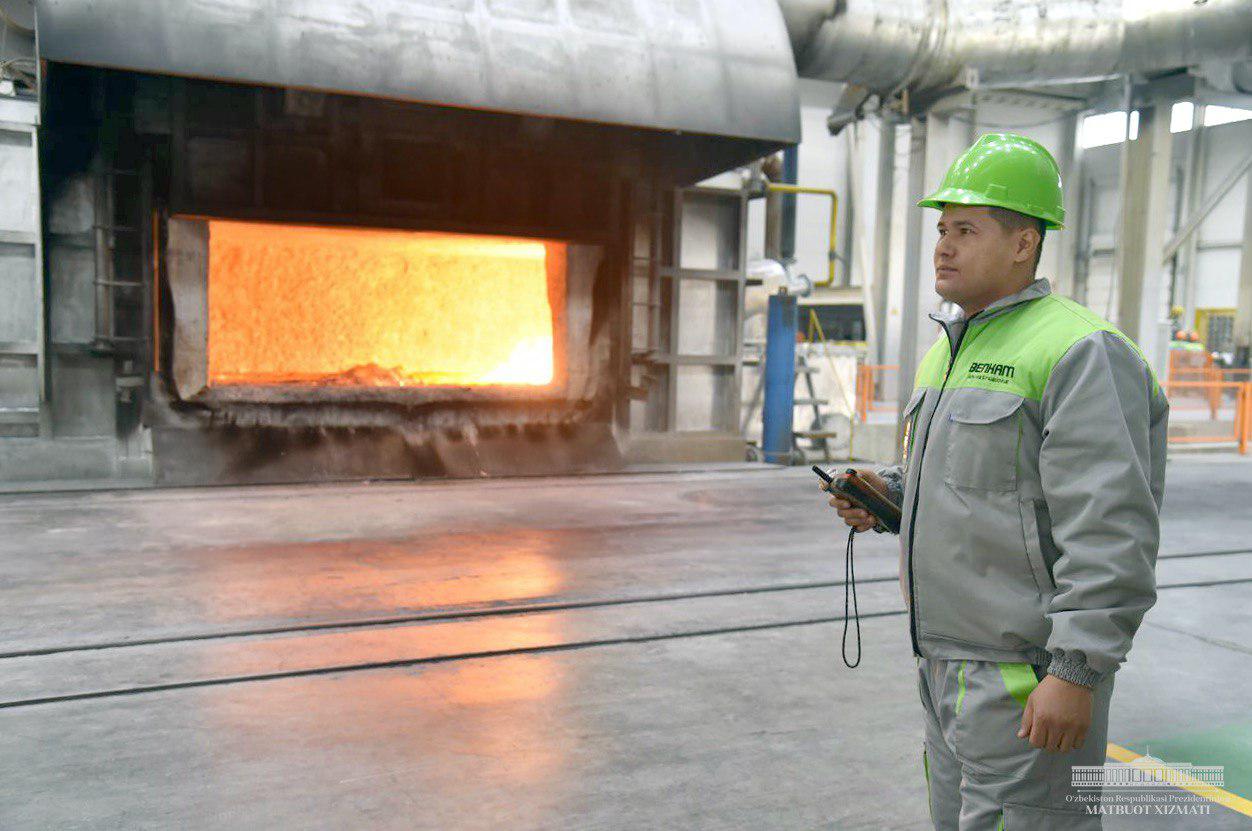 ​​​​​​